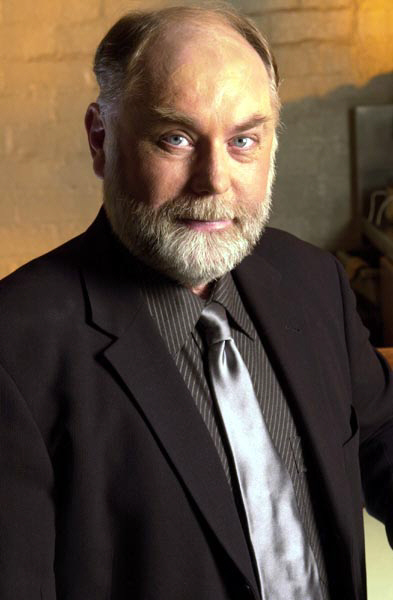 Robert David Hall plays quirky coroner, 'Dr. Albert Robbins', on the Emmy-nominated CSI: Crime Scene Investigation. The hit CBS series is also seen in over 130 countries. This fall CSI will air for it's 15th season Sundays at 10:00 PM ET/PT.
In his 20 +year career, Hall has amassed numerous credits in film and television. His feature film work includes: "Rock Story" an independent film in which he plays the powerful and charming "U.S. Congressman Robert Connelly" who is married to "Judge Carol Ann Connelly" (Joyce DeWitt.) The film will play the festival circuit including opening the Hoboken Film Festival May 30th, 2014 and also stars Eric Roberts. It's based on a talented rock group, The Cash-Money Boys, who have been a near-miss throughout their career. What ensues is a rock 'n roller mystery, unraveling the criminal cause of Danielle's (Mandy Bruno), a member of the rock group, paralysis, and unleashing the rise of the Cash-Money Boys to national fame. He also appeared in "The Negotiator", starring Kevin Spacey and Samuel L. Jackson; "Starship Troopers", starring Casper Van Dien and Denise Richards and "Class Action", starring Gene Hackman and Laurence Fishburne.
In 1978, an 18-wheel truck struck Hall's car and he was severely burned when his gas tank exploded, leading to the amputation of both legs. Today, he walks comfortably on two prosthetic limbs. It was Hall's role as a burn survivor in Michael Apted's "Class Action" that most closely parallels his real life.
Hall's appearance in "Class Action" led to television guest-starring roles in "West Wing", "Brooklyn South", "Touched By An Angel", ''Promised Land'', ''Love and War'' and ''Highway to Heaven'' and recurring roles on "L.A. Law", "Family Law", "The Practice", "High Incident" and "Life Goes On". He also appeared in the role of 'Samson' in the TNT Emmy-winning mini-series "Andersonville", directed by John Frankenheimer.
In addition to acting, Hall's voice can be heard on hundreds of commercials, animated series and narrations. He also has a keen interest in music, playing the guitar and performing with his band. For more than four years, he was the daytime voice and music director of KNX-FM, a legendary CBS alternative music station in Los Angeles.
"I've been a musician all my life, and it's always been a dream to record my own songs. With the help of some great Austin musicians including music legend Chris Wall, I recorded "Things They Don't Teach You in School." I wrote 7 of the songs, including the title track, co-wrote 2 more. It's personal and I think the music falls somewhere in the "Country/ Americana" music category. I'm proud of the work and I hope the public likes it," states Hall. He and his band performed the title track on CBS's The Late Late Show with Craig Ferguson and he performed two of the songs at Nashville's historic Ryman Auditorium for The Grand Ole Opry, the world's longest running live radio show. The performance, before a live audience was part of the Opry's 85th Birthday celebration's "I'm With the Band" series. For more information and to sample Hall's music go to www.RobertDavidHallMusic.com .
A devoted community activist and one of the most prominent disabled actors working today, Hall proudly serves on the Board of Directors of the National Organization on Disability. He was honored to introduce President Obama at the 20th Anniversary celebration for ADA on the White House lawn on Monday July 26, 2010. He has completed his term as a National Board Member of the Screen Actors Guild and is National Chairman of the Performers with Disabilities Caucus for SAG, AFTRA and EQUITY. He sits on the boards of The Mark Taper Forum's "Other Voices Project", and The Media Access Office. He is a member of the Mutual Amputee Foundation and often visits recent amputees.
He participated in Secretary of Labor, Hilda L. Solis' White House roundtable discussion on ways to create an environment where hiring barriers are removed, accommodations made for people with disabilities in the entertainment industry.
In spring 2008, he presented New Zealand with the Franklin Delano Roosevelt International Disability Award at the United Nations and in 2005; he was honored to present the same award to King Abdullah II of Jordan. This award is presented to a country for their exemplary efforts to improve the lives of people with disabilities.
In demand as a public speaker, Hall spends time addressing a variety of organizations and corporate entities including WalMart, Bank of America, The Youth Leadership Forum for Students with Disabilities, The Amputee Coalition of America, and the World Burn Congress. He was the keynote speaker at the Vermont Governor's Summit on the Employment of People with Disabilities. He specifically spoke to needs of young adults with disabilities transitioning into the workplace.
In 2009 The Department of Fair Employment Housing Act (FEHA), in celebration of its 50th anniversary, honored Hall as one of four outstanding individuals who have broken race, gender, sexual orientation and disability barriers and by California State Leaders for his contributions as one of the Founders of I AM PWD (Inclusion in the Arts & Media of People with Disabilities). In 2007 he was honored with a Lifetime Achievement Award from the American Association of Community Colleges. He received the 2006 Ivy Bethune Diversity Trailblazers Award from Screen Actors Guild and The 1998 Harold Russell Award from the Media Access Office. This award is presented to actors who serve as role models for other disabled actors.
In 2005, Hall and his "C.S.I." castmates won the Screen Actors Guild's Actor Award for Outstanding Performance by an Ensemble in a Drama Series, the People's Choice Award for Favorite Television Dramatic Series and the TV Guide Award for New Series of the Year, in 2001.
Hall, who graduated from UCLA, lives with his wife, Judy, in the Los Angeles area. He is also the proud father of an adult son, Andrew Hall.
WWW.ROBERTDAVIDHALLMUSIC.COM